So I was torn about putting this thread here, or in the Cafe, or in the Chunky Ham sections, but I thought this was the safest. -But if you guys think it would be better to move it, that's kewl with me!
So in honor of the Vampire Revival in pop culture I thought it would a kewl place for anyone to 'praise' their favorite Vampires, and Vampire related friends/enemies and a place where people can introduce various Vampire related books, films, anime/manga, television shows ect.
So I will start with perhaps a less known live action film that was just released in July. It's based on an anime with the same name and comes from the producers of
Hero
and
Crouching Tiger Hidden Dragon -also done in 'wuxia' fashion
....
BLOOD:

The Last Vampire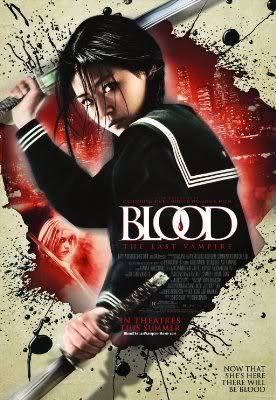 Here are some of the ENGLISH trailers
I have seen the Anime which was pretty good, but I can tell this film has changed a few things, but because of the style and the general story line, I can't imagine it would be bad for such a multi-bending genre...the cinematography alone looks gorgious.