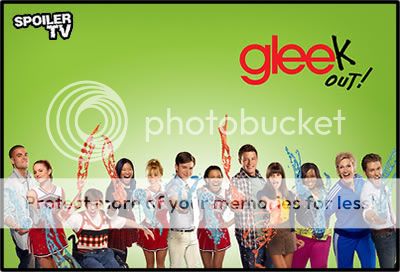 Episode:

2.17
Episode Name:

"Night Of Neglect"
Discuss this episode here.
THE GLEE CLUB HELPS OUT ANOTHER CLUB ON AN ALL-NEW "GLEE" TUESDAY, APRIL 19, ON FOX

Gwyneth Paltrow, Cheyenne Jackson and Charice Guest-Star

Proving that birds of a feather flock together, when another under-the-radar club at McKinley High needs helps raising funds, the glee club signs up to help. But when Sue hears about the show of support, she moves quickly to put the kibosh on it. Meanwhile, relationships are tested and big decisions will be made in the all-new "A Night of Neglect" episode of GLEE airing Tuesday, April 19 (8:00-9:01 PM ET/PT) on FOX. (GLE-217) (TV-14 D, L, S)

Cast: Matthew Morrison as Will Schuester; Jessalyn Gilsig as Terri Schuester; Jane Lynch as Sue Sylvester; Lea Michele as Rachel Berry; Cory Monteith as Finn Hudson; Jayma Mays as Emma Pillsbury; Dianna Agron as Quinn; Chris Colfer as Kurt; Kevin McHale as Artie; Amber Riley as Mercedes; Mark Salling as Puck; Jenna Ushkowitz as Tina; Naya Rivera as Santana Lopez; Heather Morris as Brittany S. Pierce; Mike O'Malley as Burt Hummel

Guest Cast: Gwyneth Paltrow as Holly Holliday; Charice as Sunshine Corazon; Harry Shum as Mike Chang; Chord Overstreet as Sam Evans; Darren Criss as Blaine; Ashley Fink as Lauren Zizes; Max Adler as Karofsky; Bill A. Jones as Rod Remington; Stephen Tobolowsky as Sandy Ryerson; Lauren Potter as Becky Jackson; Josh Sussman as Jacob Ben Israel; Cheyenne Jackson as Dustin Goolsby; James Earl as Azimio

Taken from: SpoilerTV

http://www.spoilertv.com/2011/04/glee-e ... z1K12DsX2D
-- Merged Double Post --
Well the first ten or so minutes were good, but then it got stupid bordering on boring.