With the script rumored to be near complete a few details have started to emerge...
Will Not Focus on the Villain According to Damon Lindelof:
You have got to write the movie for yourself and we are obviously aware of what people are saying on the web and we are interested in it, but at the same time Trek is not about villains, it is about the crew and their relationship with each other – that family.
http://trekmovie.com/2010/10/16/damon-lindelof-on-star-trek-sequel-its-not-about-the-villain/
Khan Will NOT Be the villain, But It Has Been Narrowed Down to Five Other Classic Star Trek Characters!
http://www.cinemablend.com/new/No-Khan-For-Star-Trek-2-Different-Original-Series-Villain-Rumored-Instead-21391.html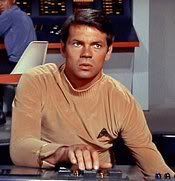 A lot speculate
Gary Mitchell
, as I think it makes most sense in that the film is said to add something to story of the characters rather than a good verses evil plot. In the prime universe he
was
Kirk's best friend and I can see them introducing and using him in a new way...
The Female Vulcan
would be kind of interesting too---it would be fresh approach! Here is another article that talks about this new rumor...
Mr. Orci, meeting with the producers J. J. Abrams, Damon Lindelof and Bryan Burk, and his fellow writer Alex Kurtzman, jump-started the discussion with an iPad slide show, showing stills from the first film, snapshots of potential locations and a photo of a suggested actress for one of the roles. On the woman's photo, he had used his iPad to paint on a Vulcan ear.
Full article here:
http://www.mania.com/vulcan-female-trek-sequel_article_126015.html
New Promo Poster Emerged, But So Far It Doesn't Seem Official:
http://www.collider.com/2010/11/05/star-trek-sequel-poster-image/
Chris Pine's

Unstoppable

Co-star, Rosario Dawson, Would Like a Role:
http://www.screenjunkies.com/movies/movie-news/rosario-dawson-wants-to-be-a-klingon-or-anything-in-the-star-trek-sequel/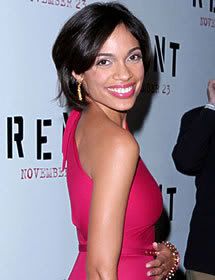 So Far Abrams Is Not Set to Direct:
http://io9.com/5688067/the-star-trek-2-script-is-almost-done-but-will-jj-abrams-direct-it