From J.J. Abrams and former LOST executive producer, Elizabeth Sarnoff, who rewrote the Alcatraz Pilot script , through Bad Robot Productions, comes another science fiction-mystery drama centered around the infamous prison, Alcatraz, which debuts next fall on FOX.
Just these past few weeks more plot details and casting news has started to surface with the first being former
LOST star, Jorge Garcia, has been given a leading role.
Just when you thought it was safe to go back an island...

Only six months removed from the finale of "Lost," Jorge Garcia is heading towards one of the most infamous island prisons of all time: "Alcatraz." According to Deadline,

Garcia has signed on to play a "hippy geek" named Dr. Diego Soto, who just happens to be the world's foremost expert on the former prison.


The announcement also revealed further details about the plot of the show. "Alcatraz" will reportedly be centered upon a group of missing Alcatraz guards and prisoners who mysteriously reappear in the modern day. It also follows an FBI team assigned to track them down and learn the truth behind their disappearance.

More Here:

http://www.craveonline.com/entertainment/tv/article/former-lost-star-sent-to-alcatraz-117353
Just a story to share with you, the day
Alcatraz
was announced I received a first edition book which I purchased through Ebay. One of my favorite films is a not so well known film titled, "The Jacket". The Film is loosely based on Jack London's novel, "The Star Rover", and since "The Jacket" is one of my favorite films I thought I should give the novel ago. --The Jacket features a soldier who ends up in a mental institution, who gets experimented on, by given cock tail drugs, put into a straight jacket, and thrown in a morgue drawer...he time travels to the future..."The Star Rover" is about a man who goes to prison in the late 1800's. He is put into a straight jacket and time travels to the past, where it is revealed he has lived past lives, as the book becomes more clearly about reincarnation through time travel.
---I kept thinking about this in relation to
Alcatraz
as I would expect that the prisoners mysterious escape would revolve around the same thing, because I couldn't imagine seeing all 60 year old in mates and prison guards being cast. With more casting news just out today, along with plot details, may suggest I am correct.
Sarah Jones Joins Abrams Alcatraz:
More Plot Details:
Alcatraz follows an FBI team tracking several inmates and guards who disappeared prior to the iconic prison's close in the 1960s – only to resurface, presumably via time travel, in the present day.

It's an impressive and original premise, and should offer TV audiences something fresh when other networks are content to rely on steady stream of standard cop shows. Jones will play an FBI agent while Garcia gets a spot as a "hippy geek" who happens to be the world's foremost expert on Alcatraz Island. Bryan Burke also gets executive producer credit, and Danny Cannon (co-creator, TNT's Dark Blue) will direct.

More Here:
http://screenrant.com/sarah-jones-jj-abrams-alcatraz-mcrid-89957/
2 More Actors Join Alcatraz Pilot:
Following the casting of Lost alum Jorge Garcia in the J.J. Abrams-produced Fox pilot Alcatraz, Abrams has recruited two more actors who have appeared on his previous series -

Jonny Coyne

and

Jason Butler Harner

."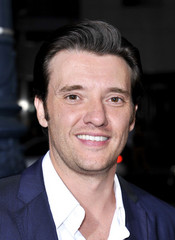 Coyne, who did a two-episode arc on Abrams' NBC drama Undercovers this fall, will play the lead role of Alcatraz Warden Edwin James. Harner, who guest starred in the pilot for Abrams' Fringe, will play the supporting role of Associate Warden E.B. Tiller who enjoys and abuses his power. More Here:

http://www.deadline.com/2010/12/two-more-board-j-j-abrams-pilot-alcatraz/
Sam Neill Joins the Cast!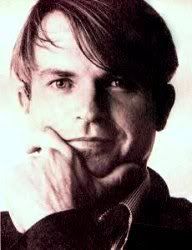 Sam Neill has done a myriad of different films with just the right amount of gravitas. Now it looks like he'll be bringing his talents to the small screen as Deadline reports the actor has landed a role in J.J. Abrams mysterious new series Alcatraz over at Fox. Neill will play Emerson Hauser, the head of a government agency who radiates authority and piercing intelligence. The story itself follows a team of FBI agents and a female police officer (previously announced Sarah Jones) as they track down a group of missing Alcatraz prisoners and guards who reappear in the present day after disappearing 30 years ago.
Robert Forster and Parminder Nagra Join Cast!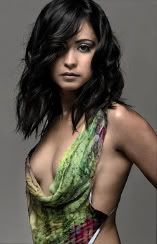 "E.R" alum Nagra is playing lab technician, Lucy; and old-school coolio Robert Forster ("Alligator", "Jackie Brown", "Mulholland Drive") is playing Ray Archer, a retired detective who is now owner/bartender of a cop hangout bar.
http://www.moviehole.net/201034494-sam- ... ams-series
Santiago Cabrera Joins Cast!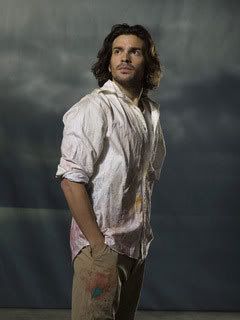 Cabrera, repped by Gersh and Management 360, will play Jimmy, Rebecca's sweet-natured fiance, an uniform cop. Cabrera is best known for his role on Heroes as comic book artist Isaac Mendez.
http://www.deadline.com/2011/01/tv-cast ... e-0-series
Other Interesting Things about The Prison Itself:
While looking up information about Alcatraz over Thanksgiving weekend, I found out that on Thanksgiving is one of the only days in which prison tours are not given. The reason why is because it is a day set aside for Native Americans to have a festival.
Early use of Alcatraz Island by the indigenous people is difficult to reconstruct, as most tribal and village history was recorded and passed down generation-to-generation as an oral history of the people. A large portion of this oral history has been lost as a result of the huge reduction of the California Indian population following European contact and exploration. It appears that Alcatraz was used as a place of isolation or ostracization for tribal members who had violated a tribal law or taboo, as a camping spot, an area for gathering foods, especially bird eggs and sea-life, and that Alcatraz was utilized also as a hiding place for many Indians attempting to escape from the enslaving California Mission system...More Here:

http://www.allvoices.com/contributed-news/7420472-thanksgiving-gathering-indigenous-people-gather-annually-on-alcatraz
Some rather famous criminals have been sentenced to Alcatraz such of the likes of Gangster, Al Capone.
Often tales of ghosts and unexplainable phenom have been told from inmates, guards, ect through out the history of the prison.
The Following is from Wikipedia:
By decision of Attorney General Robert F. Kennedy, the penitentiary was closed on March 21, 1963. It was closed because it was far more expensive to operate than other prisons (nearly $10 per prisoner per day, as opposed to $3 per prisoner per day at Atlanta),[30] half a century of salt water saturation had severely eroded the buildings, and the bay was being badly polluted by the sewage from the approximately 250 inmates and 60 Bureau of Prisons families on the island. The United States Penitentiary in Marion, Illinois, a traditional land-bound prison, opened that same year to serve as a replacement for Alcatraz.
The first Spaniard to document the island was Juan Manuel de Ayala in 1775, who charted San Francisco Bay and named the island "La Isla de los Alcatraces," which translates as "The Island of the Pelicans,"[4][5][6][7][8][9] from the archaic Spanish alcatraz, "pelican", a word which was borrowed originally from Arabic: القطرس al-qaṭrās, meaning sea eagle.[10]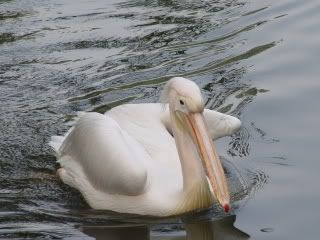 I would also be curious if we will see refrences from many of the Alcatraz films, such as "The Rock" or "The Birdman of Alcatraz"?!