Produced by J.J. Abrams with Bad Robot Productions (Alias, Lost, Fringe) and written by Jonas Nolan, (Momento, the Dark Knight) comes a not so typical crime drama airing on CBS in the fall.
General Plot:
According to Entertainment Weekly , CBS has given the greenlight for "Person of Interest," a one hour crime drama created by Abrams and screenwriter Jonathan Nolan. The premise for the pilot reportedly follows an ex-CIA hitman who is recruited by a mysterious billionaire to team up with a scientist to stop crimes before they happen.
Casting News: Michael Emerson takes a lead Role!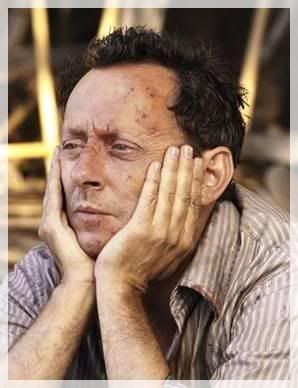 Lost alum Michael Emerson is set as a lead in Jonah Nolan's CBS pilot Person Of Interest, which is being executive-produced by Lost co-creator J.J. Abrams.

The project, directed by Heroes' David Semel, is a crime drama centered on an ex-CIA agent, presumed dead, who teams up with a mysterious billionaire (Emerson) to prevent violent crimes in New York City.

Source: TV Line

Taken from: SpoilerTV

http://www.spoilertv.com/2011/02/person ... z1EEf0DkC8
Little is known about the focus of the program at this point, but it is said to center on a billionaire who works to stop violent crime along with an ex-CIA agent.

Emerson will play the crusading billionaire

, while the CIA agent is yet to be cast. Nolan wrote the treatment for the show and will serve as executive producer along with Abrams and his partner Bad Robot partner Bryan Burk.

http://www.hollywood.com/news/Lost_Star ... st/7763055
Taraji P. Henson and James Caviezel Join Cast!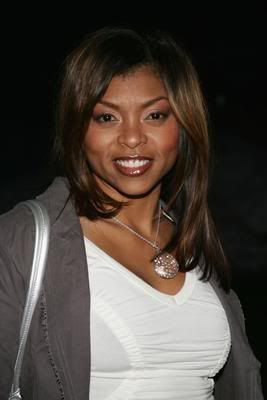 James Caviezel (last seen on AMC's "The Prisoner") will play a presumed-dead former CIA agent who works for a billionaire (the previously cast Michael Emerson) as a one-man police force, and Taraji P. Henson ("Boston Legal," "The Karate Kid") will play a detective who gets tied up in their crusade...

http://blog.zap2it.com/frominsidethebox ... erest.html
New Cast Member (according to IMDb):
This is an interesting one...So if any of you guys are FRINGE fans, do you remember the character Tess? She seemed like she might have been Peter's ex girlfriend, who was currently in an abusive relationship with a guy named Michael Kelly, who were both part of some syndicate. Peter attempts to take care of the guy by rough housing him a bit at the end of the episode titled, "The Dreamscape"? Well the actress,
Susan Minser
, is cast in POI, but her character's name is even better...
Jessica Nichols
! (The character Astrid on FRINGE is played by actress Jasika Nichole!)
http://www.imdb.com/name/nm0592874/
Natalie Zea Joins Cast and a Little More Plot Detail!!!
CBS is soon to premier a brand new pilot from J.J. Abrams and because it is J.J., we've been following developments with extra gusto! One Lost alumnus has already been attached to the show, which will follow a former spook who is commissioned by a mysterious wealthy benefactor to become somewhat of a vigilante. I was delighted to report that actor Jim Caviezel had won the leading role for the pilot, titled Person of Interest. Jim will play Reese, star as Reese, the "paramilitary officer for the CIA thought to be dead" who begins a crusade against "violent crime" in New York City.

Today we bring word from TV Guide, that Justified actress Natalie Zea has joined the cast and will bring to life "a district attorney whose investigation of a particularly troubling homicide may cost her life." Is any of this starting to sound familiar to you? If you don't think of Batman while hearing notes on this upcoming project, then you must not know The Bat at all.

http://www.bscreview.com/2011/03/justifieds-natalie-zea-a-person-of-interest-of-j-j-abrams/